Hi! I'm Amy Cox Vincelli, the owner and creator of Vincelli Designs & Decor. This entrepreneurship has been a lifetime in the making. It all started back in my childhood days of popsicle stick crafts and playdoh creations. (thanks Mom and Aunt Janet!) Thinking back to every season of my life - each included arts and crafts. My areas of interest and talents in the 'arts and crafts world' has changed (and hopefully improved!) over the years, but one thing always remains...the absolute love of it! I am a kid who forgot to grow up…a dreamer who loves to create…and a thankful heart who keeps the faith. I am so proud to finally be embracing something that I knew God had in store for me. Life is too precious to let it pass you by without doing something you love that makes you feel happy and inspired. I am doing what I love…by loving what I do!

While my love for creating was the inspiration behind Vincelli Designs & Decor, my driving force is my loving husband, Nick, and my dream to be my own boss by doing what I love!! So, with lots of support and prayers, I launched Vincelli Designs & Decor in April of 2009. I am so thankful to my wonderful husband, sisters, parents, and family for their unconditional love and support. My incredible husband has always encouraged me to explore my creative side and to believe in myself, and for that I am forever grateful. I am truly amazed at God's goodness and His grace in my life and others.
I am also blessed to be a full time mommy of 2 beautiful twin boys, Elijah and Will. They are the light of my life, my precious little miracles who arrived in 2010. They don't leave me much time for crafting anymore, but I try to squeeze some in when they are sleeping!

My precious twin boys: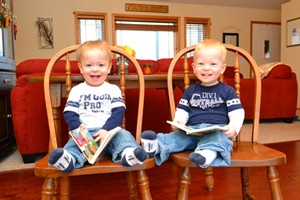 Am I a crafter, an artist, a designer? To tell you the truth, I don't really know! What I do know is that my creativeness is always changing and that's okay because it keeps life interesting! I have dabbled in many different crafting areas throughout my life. I've done painting, woodworking, sewing, cross-stitch, jewelry making, wood burning, knitting, scrapbooking, card making.....well….the list of artistic mediums can continue on forever for all of us creative individuals! Therefore, my products are extremely varied, just like me! They can be primitive, simple, religious, funny, inspirational, funky, etc. - you just never know what items you might find on this website!

I invite you to look around and hope you find something that you love whether it be for a friend, family member, or yourself! I try to keep my items unique, heartwarming, and trendy. If you see an item you like but want it in a different color, font, etc., please send me an email. I can do custom orders or personalize them as well, if you wish!

So, welcome again to Vincelli Designs & Decor. I hope you keep faith, hope, and love in your heart and in your life. Share it with others everyday and never forget to imagine, create, and INSPIRE!
God Bless!
Amy :)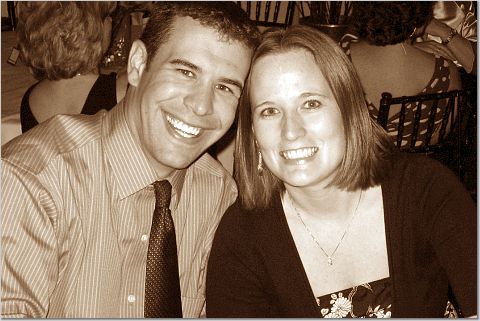 my husband, Nick, and myself