Specialty Diaper Cakes
These adorable and creative diaper cakes are individually designed for a cute gift or baby shower table centerpiece. This diaper cake will be the hit of any baby shower! The Mom-To-Be can take it apart after for usable diapers and goodies that can be used when the baby arrives!
Specialty diaper cakes are available as "special order" only. (Our "regular" diaper cakes, costing $9.99, are shipped and are found in the "Baby" section.) Unfortunately, the specialty diaper cakes cannot be shipped due to cost and fragility. If you are interested in a custom-made diaper cake, please contact with me with the information listed below. Small diaper cakes are $27.99 and large diaper cakes are $37.99.
1. Large or Small
2. Color (pink, blue, purple, yellow)
3. Gender (Female, Male, or Unisex)
Small 2-tier diaper cakes have approximately 33 diapers and large 3-tier diaper cakes have approximately 75 diapers. Each diaper cake is made with disposable size 1 (8-14lbs) 'Parent's Choice' brand diapers. Dimensions of small cake are 11" wide (at the base) by 18" tall and large cake are 14" wide (at the base) by 21" tall. Matching items vary but may include: bottles, rattles, keys, socks, bibs, onesies, teethers, hats, booties, washcloths, combs, books, forks, spoons, stuffed animals. Decorated with beautiful coordinating ribbon and entire cake is wrapped in decorative tulle.
Here are some photos of diaper cakes I've made.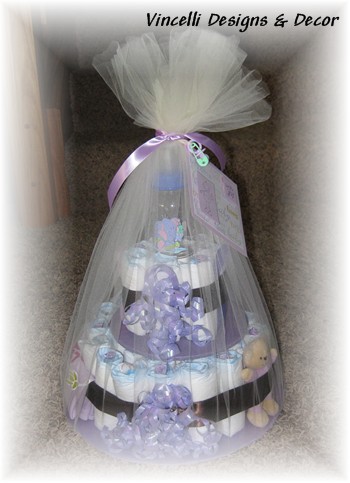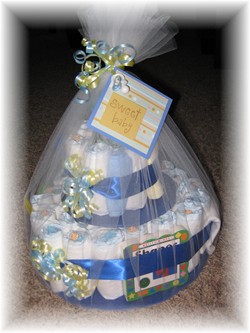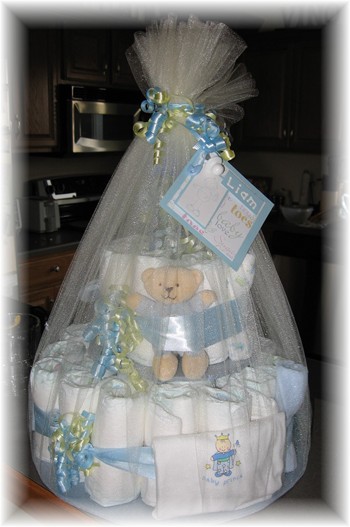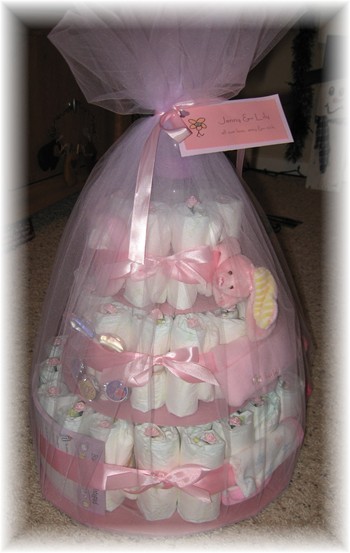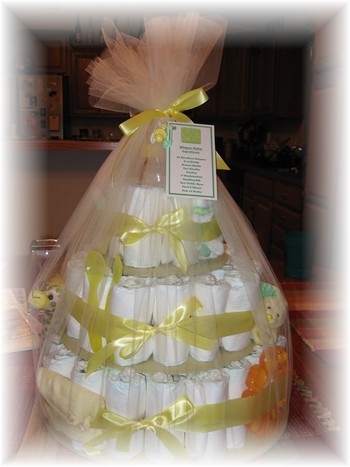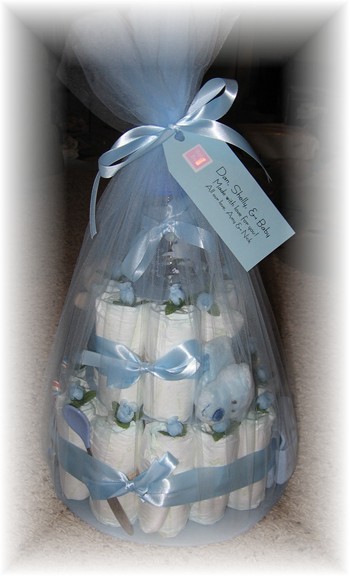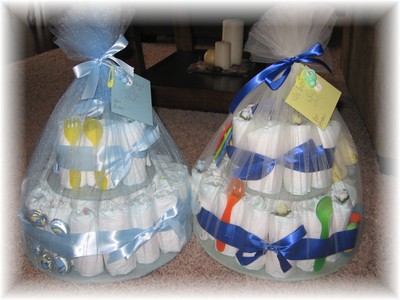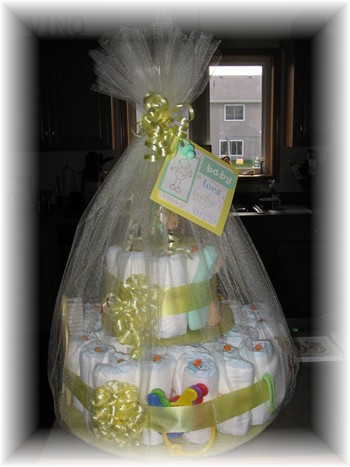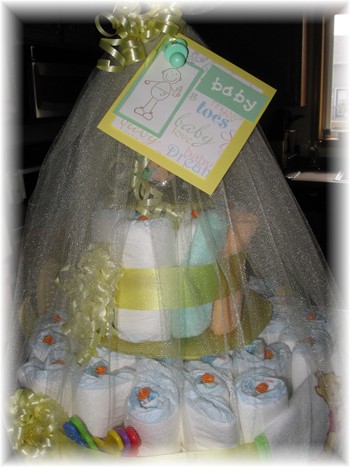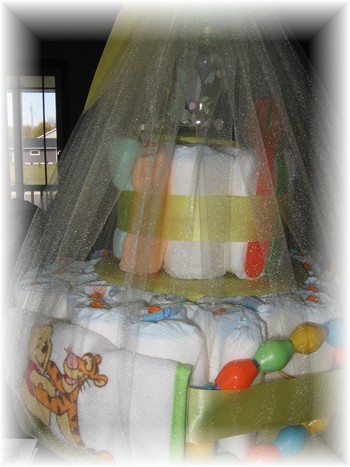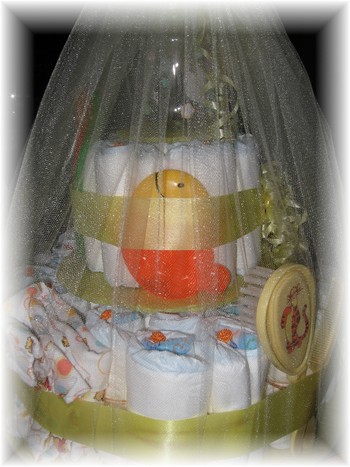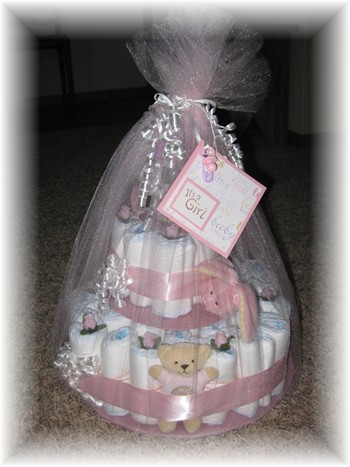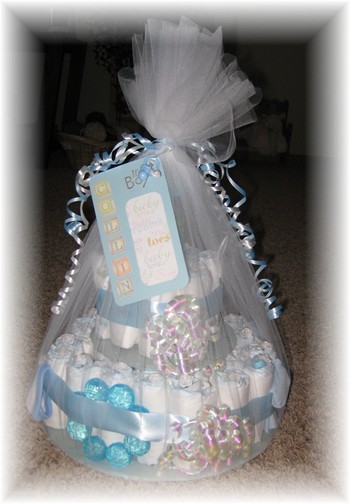 Sorry, but there are no products matching this criteria. Please try again.